Natural Pet Supplies & Natural Pet Care
from Moorland Paws
Locally-made and natural pet supplies for dogs and cats, from the edge of Dartmoor in Devon.
Natural Products for Cats and Dogs
We are a Natural Pet Supplies retailer based in Taw Green near Okehampton on the edge of Dartmoor. All of our products – treats, dog and cat bowls, toys, shampoo, natural remedies and more – are made in the UK and as close to Dartmoor as possible.
Moorland Paws
Having started my original business as Pet Ranger (dog walking, pet sitting and dog grooming) in 2002, working from home in our converted garage, I had always wanted to have a shop. Using natural products made in the UK has always been something I have done and am now very pleased to be able to offer this to you.
We offer impartial advice for all of the products we sell. If you are looking for a new food or treats for your dog or cat, puppy or kitten then we can help. Our range of products are made in the UK, low in fat, no meat, grain free, raw, fresh or dried just let us know and we can point you in the right direction.
Natural Nutrition & Natural Care
The right nutrition is so important for your pets. High quality is the answer. Hypoallergenic foods help those with issues. The better the quality the food, the less you need to feed, the less waste they produce, the better their overall health and less expense at the vet. A lot of health issues can be down to nutrition. Skin complaints, itchy ears, bad breath, hyperactivity……have you looked to see what is in your pet's food?
The range of alternatives we can offer for stress, stiff or painful joints, intestinal hygiene, tick and flea repellent are all made in the UK and free from harmful chemicals.
Denise Horner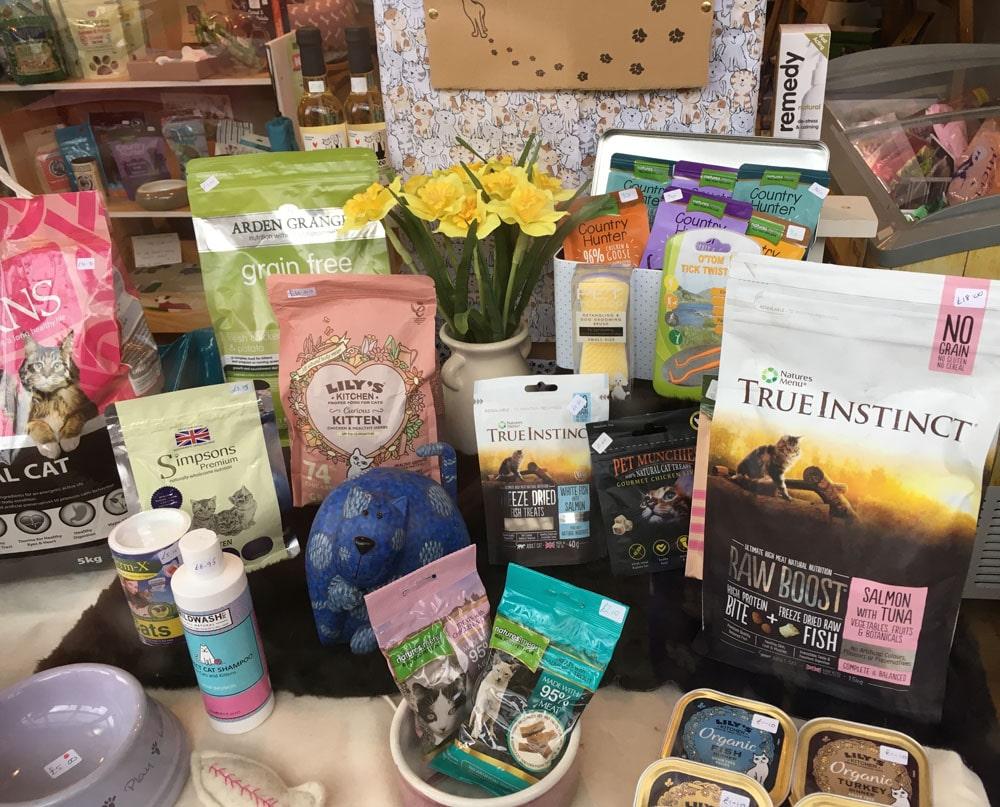 Latest News
I can't believe I have been in business for 20 years this year 😊 and to top it all, I am 60 in September, makes me want to laugh 😂…
You can now order online for local click-and-collect, or for delivery anywhere in the UK
At the moment I am taking orders and delivering fortnightly. Orders have to be placed by email before 12noon on Wednesday. The next set of dates are as follows: January…